There are things in this post that I will apologize for, and then there are other things I will not apologize for.
Here's part 2 of our discussion from Tuesday morning, and if I had my druthers, I'd ditch or re-record it for technical quality reasons.  It's blaming tools, I know, but my headphones started failing during this recording and I didn't hear the peaking in the middle of the conversation.   I've since purchased new headphones.
After the cut, more discussion about Ophelia Benson and stuff.
Ophelia Benson's Response to Our Response: A Silly Metadiscussion
Yesterday, Becky posted an email from Ophelia Benson, and her response to it.   Since then, Ophelia has pointed out that she believes that we posted her email without permission.   Even if we thought that posting her email is wrong, the accusation in and of itself is baseless.
I am not in the habit of publishing emails which are not intended for the public, and when Becky let me know that she planned on posting the email to the website, I asked her if she had received permission, direct or implied, to do so.   Becky believed that she had explicitly received permission to respond publicly, referring to this part of the email:
Could you give a specific example on my post on the podcast or on yours or here but with permission to quote you?
We agreed with Becky's assessment that this constituted permission to respond publicly as Ophelia's never been on our podcast. When we respond publicly, we are always careful to quote what we are responding to so there can be no misrepresentation. We felt that an open response in an open debate was the best way to move forward– context is hard enough to preserve in online debates already, and Becky deserves to make her statements without editorialization from opponents just as much as Ophelia does.
I have to admit that I'm baffled by Ophelia's response over this.  First and foremost, her request was a good one and deserved attention and considered response.  Nothing private or untoward was revealed, and I felt that her request spoke well of her: she was willing to look in her writings to see if she could see the dogma that Becky had referred to but had not yet provided evidence for.   Keep in mind, I think this speaks well of Ophelia even if she ultimately disagrees with Becky.  She may be unhappy at the critique Becky brings to the discussion, but it appeared that there's room in her world for Becky to be right.  When I stand up and say something, I hope to be in the same mindset.
Furthermore, evidence from blogs at FTB makes it apparent that posting emails without permission is generally acceptable practice.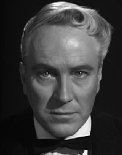 When Becky posted the response I made an off-hand, silly comment: "CRISWELL PREDICTS: The response will get darker from here."    I didn't back that up, because it was a silly comment intending to be silly, but I believed it.  I never thought that the direction of the dark response would be from "Butterflies and Wheels."  She's taken to sniping at Mike in her blog just to make it clear that she intends to continue using shame as a primary, if not the primary, motivator for her work in this realm.
If I were to guess, I'd guess that her social media shenanigans about her email are her attempts put us on the defensive  and to cast us not only as people who disagree with her, but as bad people generally.   It seems that there is no room in her world for people who disagree with her approach (or tone, or framing) but agree with her in principle.  To approach her on feminist subjects with something other than complete agreement with message and mode is to be, at best, a naive poison, and at worst, a supporter of rapists and abusers.
Ophelia's motivations are known only by her, of course.   But I think this response, that good people can't disagree with her, is the ultimate evidence of a dogmatic approach to feminism in an otherwise very rational person.  I think her ability to scare up social media attention at the smallest of perceived slights is the ultimate proof that we needed to make our voices heard on this subject.
The ERV Comment Train is Coming to a Stop
I think at this point I've made clear my intentions on allowing ERV folks to run roughshod over some of the comments on this site.   The experiment is over, and this is now going to end.  Here's the deal: we'll be closing commentary on some blog posts, but we'll be keeping comments on the episode open for the foreseeable future or until circumstances change.  That said, no one is calling anyone else a cunt, starting now.   We allowed it to some extent to make the point that misogyny remains a problem, and thanks for proving it.   No more.
If this discussion bleeds into other discussions on Ask an Atheist it will be curtailed.
And now, a request.   I voiced my low thoughts about the ERV discussions in this podcast, but I also said that I thought there were some good people who've been thrown into that mix.   Some of them I suspect started out in a situation like the one we find ourselves in now.   If you think I'm referring to you and you use phrases like "baboon" about bloggers on FTB, I'm asking you to reconsider using them.  It sounds misogynistic to many people regardless of your reasons, and it does nothing to further the cause of atheism, skepticism, rationalism, or feminism.    If you just want to snipe at people like Stephanie Zvan and Ophelia Benson, I'm probably not talking to you.
On Ask an Atheist moderation will look unfavorably on people using these phrases.  Outside of Ask an Atheist I doubt anyone will take me up on it, but I feel better having said it.
New Week, New Episode
When Becky opened up this topic last week, I said that "we can't discuss the infighting without inviting it to sit at the table with us for a little while."  We've said what we've needed to say, for the most part, and we are ready to move on to other things now.   We'll try to practice what we preach and use our proposed framework when we deal with feminism-related issues.   We may also return to this subject specifically some other day.   We're content to let the two battling parties have the last word about our commentary of their battle.
This week's episode is the culmination of a long discussion we've had on the subject of abortion.   Please see Mike's post about it in May.  It's a special episode with a wide variety of guests, so calls will be limited and related to the subject at hand.   If you want to ask us questions about last week's episode, please stick to voice mail and emails this week.
Edited: Word removed in editing readded.